Metro-Amp JMP-50 Clone



This amp started like this.

Got a referral from George at Metropolous Amplification to build one of these for his client in the summer of 2008. A Metro-Amp Marshall-style "Plexi" JMP-50 head. Customer ordered Mercury Magnetics Transformers and an Allen Bradley NOS Carbon Comp resistor kit.






Getting on the move.

Transformers in and the filaments wired up. The least fun for me is wiring the filaments. BAUHAHAHAAAAAA!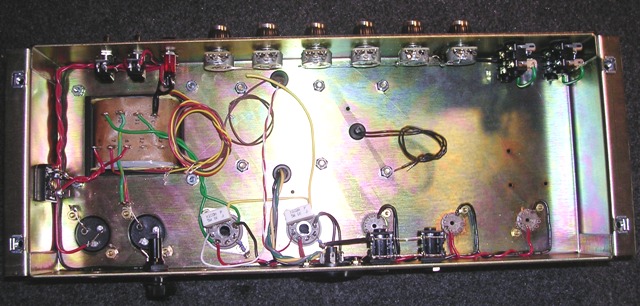 A bit further.

Potentiometers and switches added. I prep the pot grounds as taught to me by Jon Bessent. No way those are popping off. I build these to withstand the rigors of the road.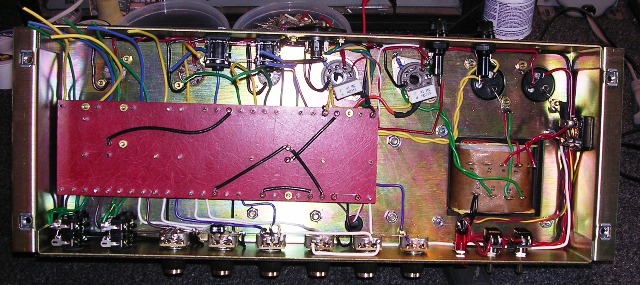 Closer to home.

Board buss wires completed, pots wired up. Looking more like an amp now.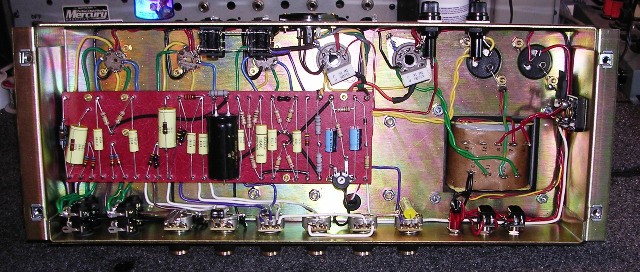 Ready for power.

OK, everything installed. ready for doublechecks and power cord installation.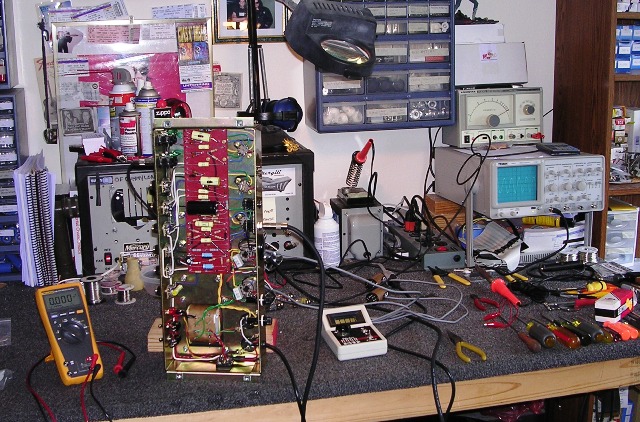 Testing, testing!

Voltage checks done. Amp biased and on scope during burn-in. No noise, no issues. I don't really build kits that often, but when I do, they are done RIGHT.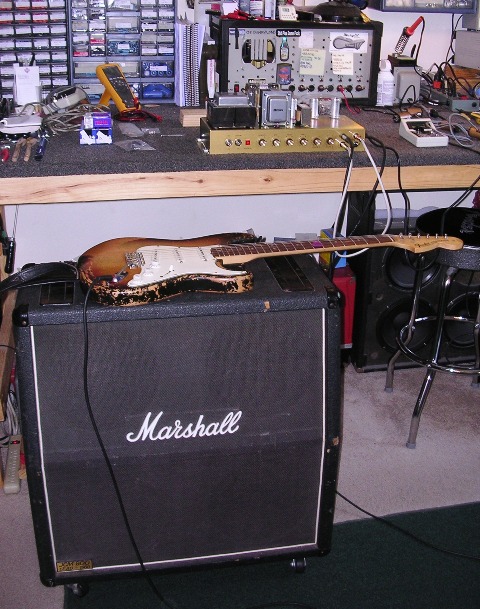 TONE!!

Testing amp with 1969 Stratocaster. MMMM . . . tasty.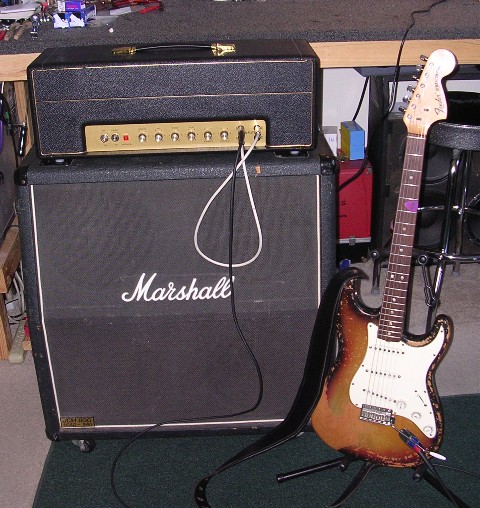 Finished.

Fantastic work by Metro-Amp to get it looking right! I just added some labor! Woo-HOO!



---

Back to News | Back to Homepage


DISCLAIMER: This website is not affiliated with FMIC, Ampeg or Marshall.


---